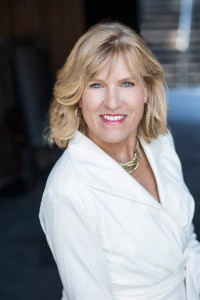 Joni Ellis began her career in music ministry, singing in the US, Europe, and Asia. Some of her favorite memories from that time are singing on the streets of Avignon, France, during the Creative Arts Festival,  and in conservatories in China way back when it was just newly opened to the West.
    Later she was a member of the Los Angeles Master Chorale for eight years.  She sang under Paul Salamunovich, Esa-Pekka Salonen, Zubin Mehta, and Simon Rattle, and premiered many of the works that Morten Lauridsen is famous for: "Lux Aeterna", and "O Magnum Mysterium.
    After that, in order to more easily accommodate raising three daughters, she sang (and still sings) under the baton of Jeannine Wagner, in the Wagner Ensemble. In this group she was  a soloist in many works, including "In the Beginning" (Copeland), Haydn's "Harmoniemesse" , and Bach's "Magnificat".
    She went on six tours of Japan with the Roger Wagner Chorale, sang in Video Games Live at the Greek Theater, and in the Grammy Awards with Christina Aguilera in her award-winning hit, "Beautiful".
Joni was an elementary music teacher for many years, most recently at Polytechnic School in Pasadena, as well as having been a conducting assistant with the Los Angeles Children's Chorus.
Currently, she is singing at St. Francis De Sales Church in Sherman Oaks, the Wagner Ensemble, and, as a new transplant to Thousand Oaks, is thrilled to join Arete Vocal Ensemble!