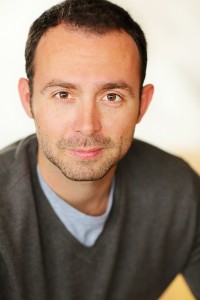 Brandon Hynum, tenor. A Thousand Oaks native, Mr. Brandon Hynum is a full time member of the Los Angeles Master Chorale.  As a graduate of the USC Thornton School of Music, he actively performed principal roles through the Opera Department, as well as numerous scenes  (from Kurt Weil to Rossini) for various guests such as Marilyn Horne and former California Governor Arnold Schwarzenegger. Through the Music Department at Washington Adventist University, Mr. Hynum was a soloist for international tours spanning five continents.
During the summer of 2013, Mr. Hynum was one of four Virginia Best Adams Fellows, at the Carmel Bach Festival.  Mr. Hynum has been a featured soloist with Bach Collegium San Diego & the Angeles Chorale, in performances of Handel's Messiah (full Dublin Version), and part one of Bach's Christmas Oratorio.  This past spring, he was a soloist in Bach's St. Matthew's Passion, with LAMC and the Musica Angelica Baroque Orchestra, at the Walt Disney Concert Hall.   Mr. Hynum recently made his musical theatre debut as Georg Nowack in She Loves Me!, with Panic! Productions in Thousand Oaks. He will also be performing as Mr. Bumble in Oliver!, at the High Street Arts Center this February.
Mr. Hynum teaches private voice lessons in the Thousand Oaks area.  For more info, please email bhynum@me.com.  He has a tremendous passion to teach an elastic technique, so that one is self-reliant for any style of music with limitless authenticity.  Mr. Hynum thoroughly enjoys singing a wide range of solo repertoire, from Bach to Freddie Mercury.